Hey! I'm Lizette, co-founder of Baja Wine Tour for a Cause. My brother Tony and I established Baja Wine Tour for a Cause because we're both passionate about good wine, our Mexican heritage, and supporting causes we believe in. Health, education, arts, and equality have always been pillars of my existence. I want to quickly share with you where I learned the importance of health education.
When Tony and I were children, our mom worked as a health promoter at a low-income community clinic that provided free breast exams to neighborhood women without medical insurance. After school, I would walk over to the clinic to help my mom explain the paperwork process to the women who barely understood her broken English. My mom also hosted educational seminars about the importance of breast self-exams. She practiced the presentations in front of Tony and me, her captive audience, and it was during these presentations that I realized the power of sharing health education with our community.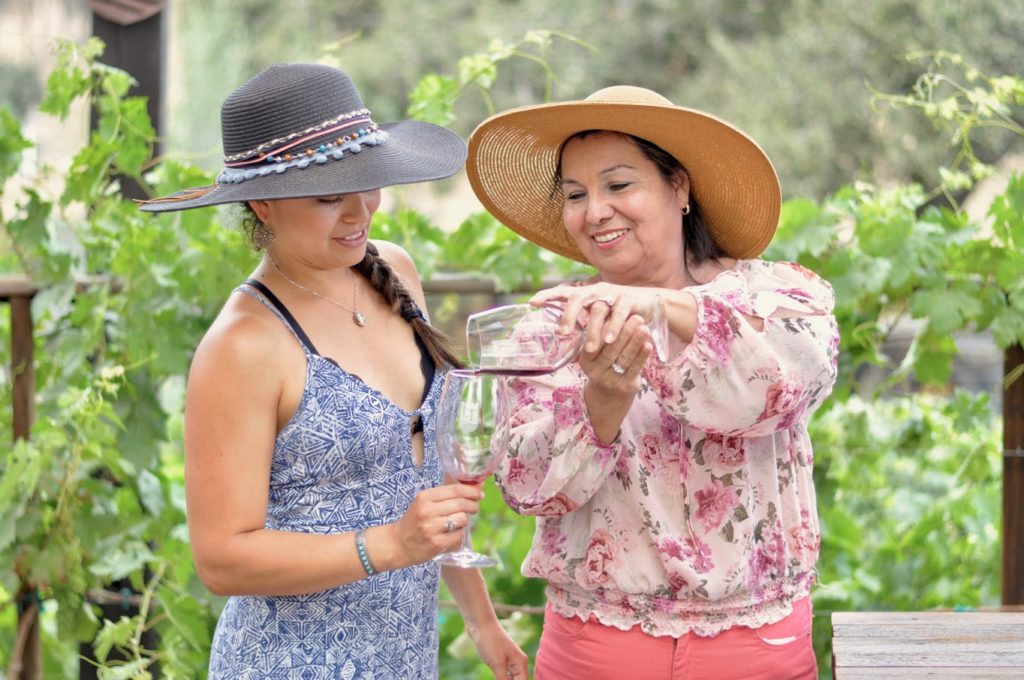 My mother did not realize she was teaching me from a young age that empowering people through education can impact their lives and elevate the overall well-being of the community. This sparked an interest in health education that led me to pursue a career in Health Sciences. I knew the best way to spread my mother's message was to be in a position that could greatly affect the community.
As a first-generation Mexican-American whose first language was Spanish, I was intimidated by science terminology, but still studied for a Public Health degree at San Diego State University. I committed to reaching area teens living the same generational experience as me and my friends, so I created a curriculum for adolescent health education that was implemented in South Bay San Diego schools. I persuaded teens to strive for success and focus on their goals, while staying healthy and responsible. Encouraging and inspiring these young people gave me the confidence I needed to tackle a personal goal that was once so intimidating: nursing school. My career in nursing now carries on my mother's teachings and I am able to give back to my community in the most rewarding way.
When we created Baja Wine Tour for a Cause, the idea was to raise money for a local community organization, the one my mom continues to work with. We had no idea that other San Diego nonprofits would be so excited to collaborate with us for fundraising, friend-making, and unforgettable experiences in Baja.